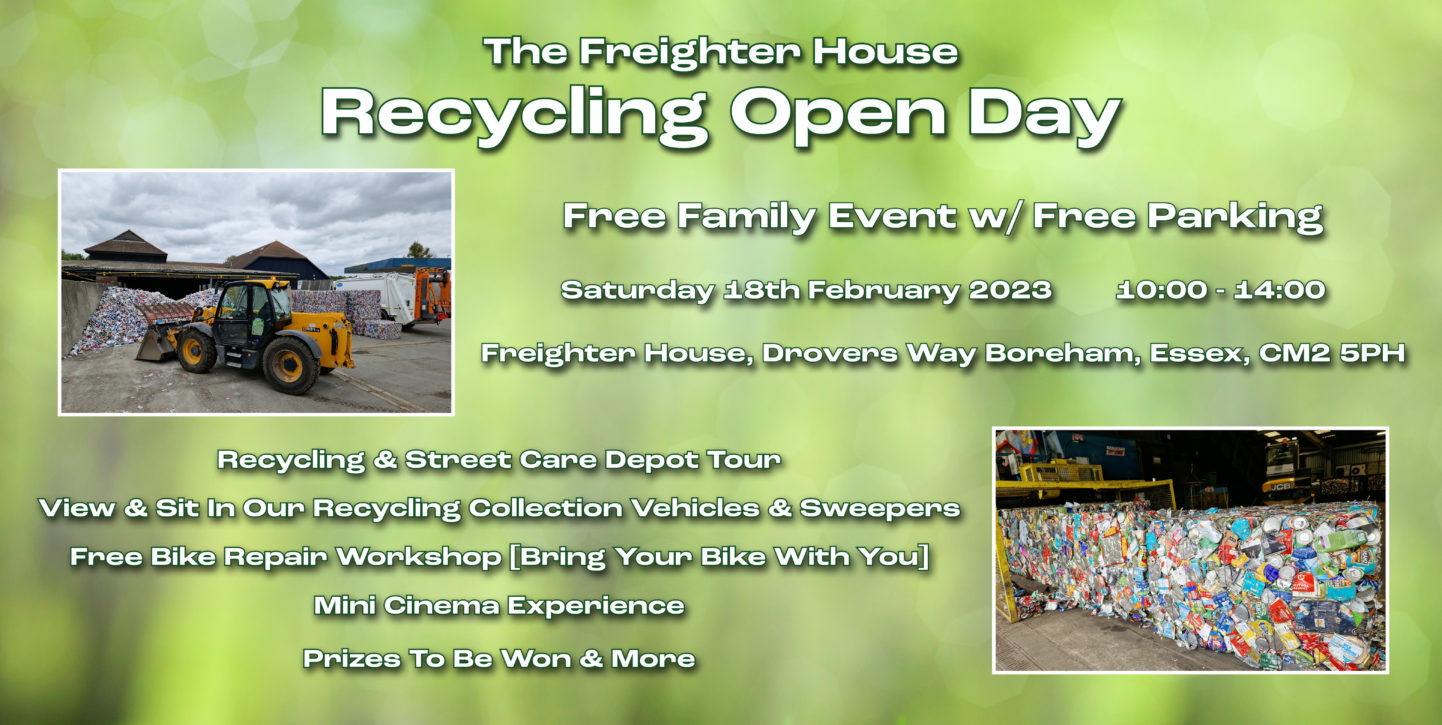 Chelmsford City Council Welcomes You to our Recycling Open Day on Saturday 18th February 2023.
Come and visit Chelmsford City Council's Recycling and Waste Depot on Saturday 18th February from 10am – 2pm to find out everything you need to know about recycling in Chelmsford. Located in Drovers Way, Boreham, the depot sorts all the materials that are collected from homes across Chelmsford
There will be a variety of activities and displays to explore at this FREE family event. Activities include the opportunity to take tour around the depot view the recycling bays and vehicle workshops, a cinema experience and of course sit in our recycling and street care trucks! Visitors will have the opportunity to take part in our recycling quiz and competitions. If you've ever debated on how to get involved with community litter picking, we can provide you with all the information and how to obtain a free kit!
There will be a variety of stands showcasing campaigns, as well as a FREE bike repair workshop, so if your bike needs repairing bring it along to get back on those cycle lanes!
The staff of Freighter House look forward to seeing you there. So come and discover how your waste is recycled by those who do it every day.
Event details: Freighter House, Drovers Way, Springfield, Chelmsford CM2 5PH (FREE PARKING), 10am-2pm