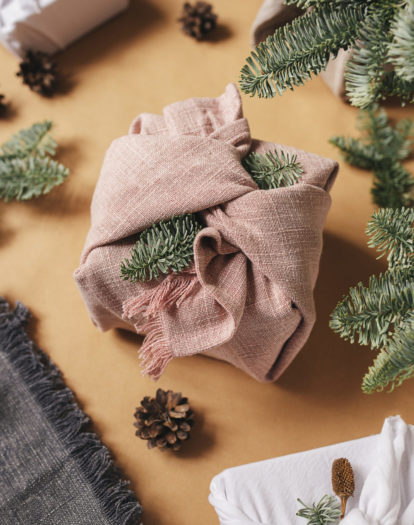 1. Don't Be Elfish, Wrap Gifts Sustainably
When it comes to wrapping paper, most in stores can be recycled, but watch out for plastic-coated varieties that can't be recycled. Opt for wrapping paper made from recycled or sustainably sourced materials, marked by the Forest Stewardship Logo.
This eco-spirit extends to Christmas Crackers. Choose plastic-free or empty ones to personalize and reduce non-biodegradable waste. For an even greener touch, repurpose textiles from your home for gift wrapping or craft your own crackers.
Check out our video for the recyclability SCRUNCH TEST – if the paper bounces back, it's not recyclable! Let's make this holiday season eco-conscious and joyful!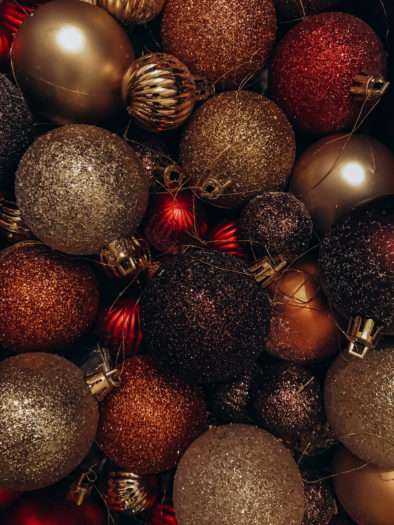 2. Be a Scrooge with Glitter- it's Microplastics!
At this festive time of the year, Glitter can be found on everything from baubles to outdoor lights. All Christmas cards and wrapping paper containing glitter must go into the black bin.
It is not recyclable, anything with glitter (or biodegradable glitter for that matter) stuck to it is unrecyclable too and it gets everywhere, which means it can end up anywhere. With an estimated 12.7 million tonnes of plastic now entering our oceans every year, lots of which is in the form of microplastics, it is important we avoid using glitter as much as we can.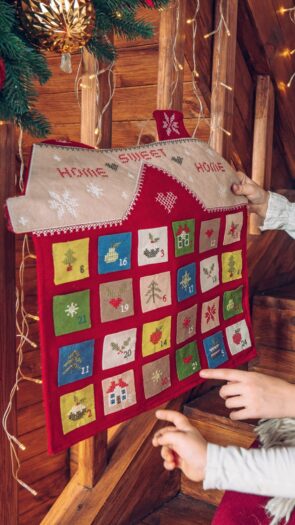 3. Try Reusable Advent Calendars
Going back to the Good Ol' Days, traditional wooden advent calendars were loved and reused, each year! Then, it was, pulling back a door of a paper-based advent, to reveal a jolly picture.
Since the birth of plastics, the course of advent calendars changed to contain more plastic and aluminium, and even less chocolate! It is estimated that around 16.5 million advent calendars were produced in 2019 equating to a lot of single-use waste.
It is simple to go back to the roots of the idea, to enjoy a reusable calendar of wooden or fabric, available online and in craft shops. Buy once and never again! If you pondering small gift ideas, how about homemade treats, personal notes of affirmation or group activities!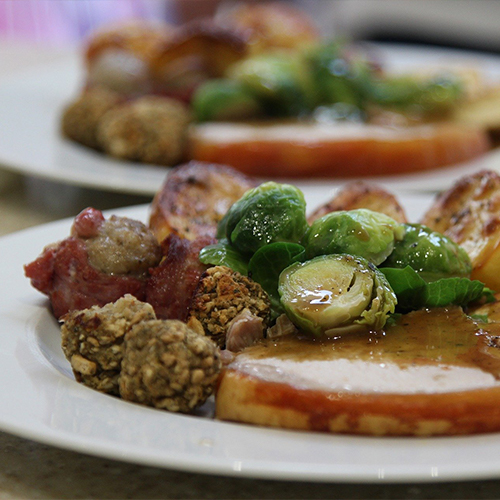 4. Love Christmas Food, Plan Ahead
We encourage you to shop merrily with lists before you hit the shops, work out the portion size per person and have some leftover recipes handy (for when you are feeling up to it after all the roasts and chocolates that is). For some of our favourite leftover recipes please click here.
If you fancy going a step further with sustainable food shopping, then keep an eye out for 'Organic' or 'Fairtrade' products too. This means that they've been produced in an ethical and more environmentally friendly way.
Did you know there are apps to help save waste, Christmas time or otherwise?! Being on your own or busier than others at Christmas doesn't mean you have to miss out. It does mean you don't necessarily have to plan to feed other people, try out food waste apps like TooGoodToGo.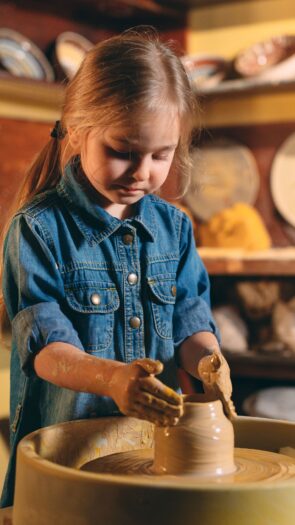 5. It's Snow Joke – Gift Presents That Don't Cost the Earth
The gifts we exchange during the holidays can have a substantial environmental impact. But no worries, there's a fantastic selection of eco-friendly options available.
To go greener, consider choosing pre-loved gifts from platforms like Vinted or eBay, or opt for local shopping to support your community while reducing your carbon footprint.
Thrill seekers may appreciate outdoor experience days like GoApe at Hylands Park. A family would appreciate a day entry ticket to a park, a relaxing spa day for a great friend, or a pottery making afternoon for that arty person in your life.
For an eco-conscious touch, you can gift carbon offsetting by donating to charities or adopt an animal from a local charity, supporting their rescue efforts and animal care!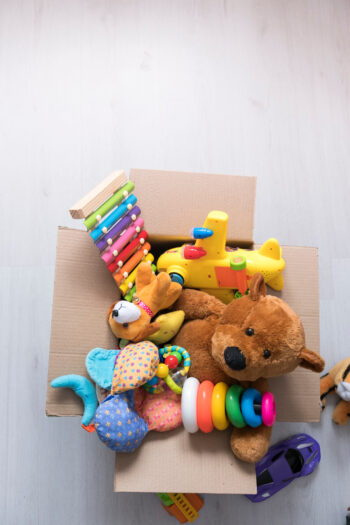 6. Swap & Give Old or Unused Toys
We swap our clothes, albeit with friend, family and even strangers. So, why not swap or giveaway the toys that are outgrown and not in use?
In a report from Whirlie, 2022, "Over half of parents say that one or more of the toys gifted to their child was unwanted". We need to keep toys from becoming waste and promote circularity.
There are many ways to swap, giveaway or sell unwanted and unused toys, this could be by using Facebook Martketplace, apps like Vinted or freecycle and if you are feeling up to the challenge why not try your own event?
By swapping, giving or buying one toy second-hand, we are keeping it from becoming waste, saving production materials and saving money in your pocket.
7. Sleigh What?! Dress to Reimpress
Clothing waste increases over Christmas, a culture of buying and being photographed once in an outfit is not sustainable.
Remember why you bought it in the first place; because you wanted to look nice, give the garment a new lease of life- no one will remember…or care!
Try wearing the outfit with different accessories or shoes from your wardrobe, or if you were envious of someone's Christmas jumper last year, ask to do a swap.
Alternatively, shop at a local charity shop, swap with your friends or try an online platform such as Ebay or Vinted.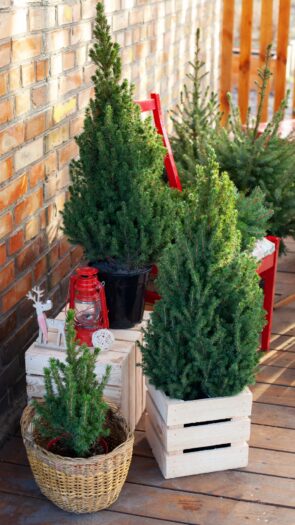 8. Repot or Recycle your REAL Tree, that would be Tree-mendous
One way to recycle locally is Farleigh Hospice Christmas Tree Recycling, it offers door-to-door collection. On the 5th, 6th and 7th January 2024, a dedicated team of staff and volunteers will be making their rounds throughout Chelmsford and surrounding areas, collecting Christmas trees from homes and businesses in return for a donation to Farleigh Hospice.
Every penny raised will make a huge difference to those living with a life-limiting illnesses or bereavement. Plus, you'll be doing your bit for the environment by recycling your tree.
See our video below of just what happens once it has been picked up!
You must register your interest online and fast, visit their website to find out more and how to register.
Repotting is an even better alternative if you have the garden space. Equally, you can chop your tree up into small pieces and place in your brown bin to be composted, or leave for a natural habitat, or take to the local Recycling Centre.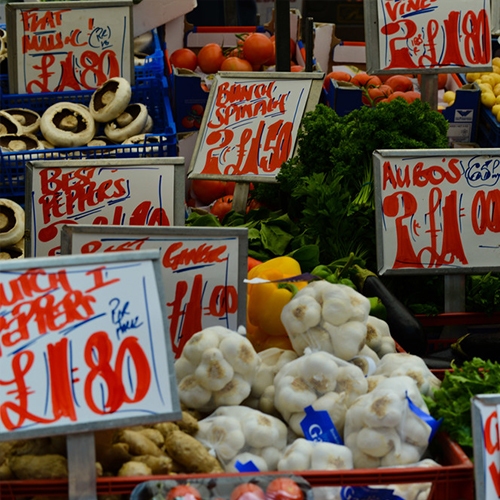 9. Support Local this Christmas
This year, it's more important than ever that we support our local small businesses.
Whether it's buying our fruit and veg from the greengrocer, choosing our turkey from a local farm or hanging festive decorations by a local artist… Every penny really does make all the difference to businesses in our community.
Some ideas to support local is check out the farm shops in Chelmsford, the Art Place in the Meadows, Village Markets and Farmers Markets.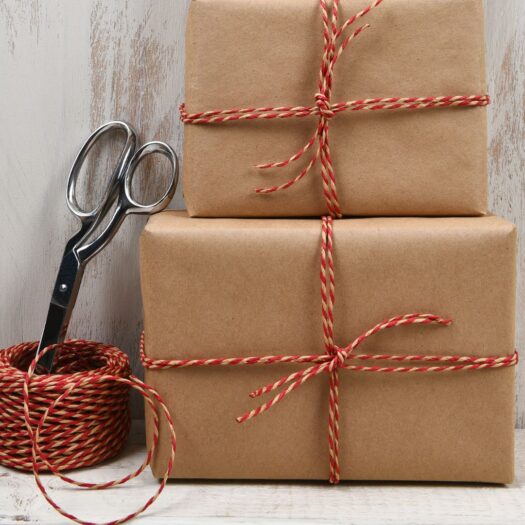 10. Use Paper Tape or String instead of Plastic Tape
Plastic sticky tape is not recyclable, which means to recycle your paper wrapping it must be discarded first! What a palaver, hey?
Wouldn't it be great to ditch that altogether, well it's simple… Go in that "bits and bobs" drawer and find that string and use it to keep the wrapping together instead. It's even fancier if you have ribbon!
If that doesn't quite work with your technique, there is paper tape you can buy which enables you to recycle with your paper sack or mixed bin for flats as you normally would.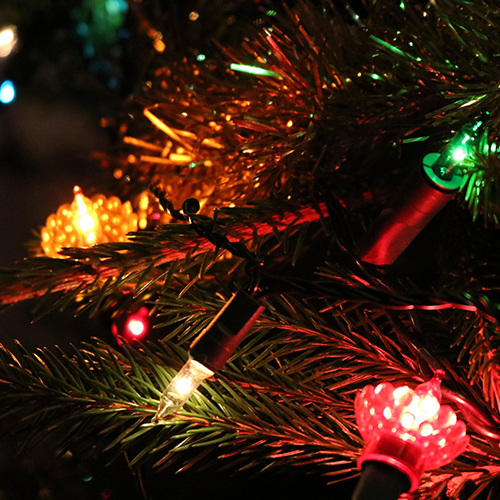 11. Lights out? Damaged Christmas light wires can be Recycled
Did you take out your old decorations, with the great intent to reuse them for another year and find they are damaged and no longer safe to use? Well before your think they belong in the general waste, place them in your green box as it is suitable e-waste to be recycled!
Make sure to remove any bulbs and dispose of these separately at your Local Recycling Centres.
Electronics wires are one of many things you can place in your green box at kerbside. From kettles to hair clippers, if you aren't sure, check this page.
Don't forget if the lights needed batteries, these can be recycled at your local supermarket.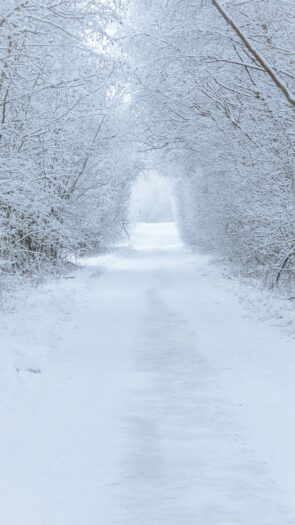 12.
Burn off those Puddings- Enjoy a Festive Walk in Nature
Can you take a pledge this Festive Period to walk more rather than using your car? If you can, walk to your loved ones house. If you can, visit a local shop for your trimmings or Santa's Grotto. If you can switch out the Christmas TV or computer games for a family or friend's walk in nature.
Not only are you saving carbon and money in your pocket. A walk outside improves your wellbeing and keeps pollution down in your local community! Which we think really is priceless. Here's a tip, bring a coffee or hot chocolate in a reusable cup to keep those hands warm.