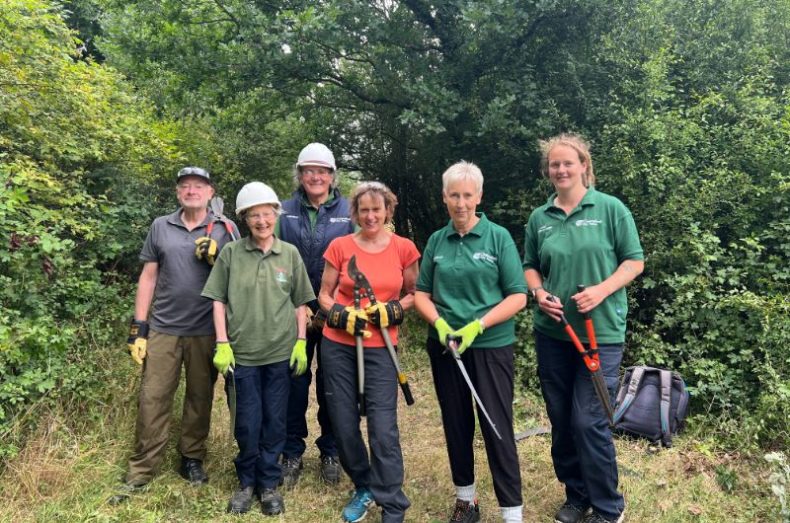 Frankland Fields declared a Local Nature Reserve
Frankland Fields, a meadow site at South Woodham Ferrers, has been recognised as a special place for nature. Local Nature Reserves benefit people and wildlife, and the site was approved by Natural England as somewhere that was of special interest locally.
The Local Nature Reserve (LNR) has areas of wildflower meadow, scrub, woodland copse and reedbeds, it provides not only a great place to walk the dog and enjoy, but also valuable habitat for animals such as Carder Bees and Essex Skippers.
Cabinet Member for Safer and Greener Chelmsford Councillor Moore, commented "Establishing Local Nature Reserves in the heart of communities is a bold and brilliant concept reconnecting us with wilderness and giving nature space, as part of a healthy ecosystem.  Its wonderful to see LNR status achieved in South Woodham Ferrers, thanks to the hard work and dedication of our parks  staff and volunteers." For more information about this site please visit Frankland Fields declared a Local Nature Reserve  – Chelmsford City Life