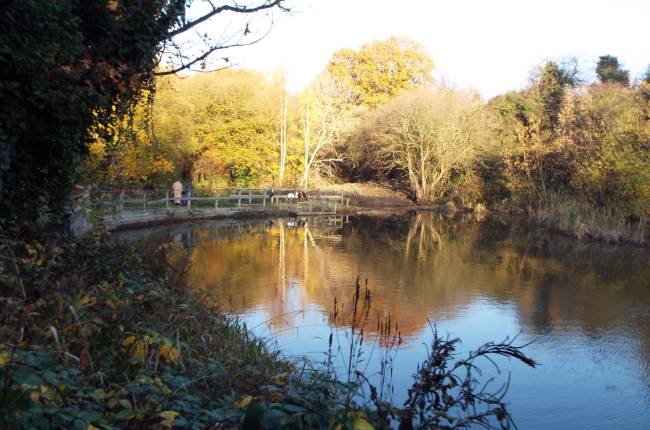 Winter at the Marconi Ponds Local Nature Reserve
In these strange times we have not been able to work on the reserve as we would have liked. During the winter months the nature reserve appears quiet but nature is always hard at work and ready to burst out as spring approaches.
The site is adjacent to Central Park, parallel with the railway embankment, and almost in the centre of Chelmsford. There is peace and quiet to be found on the reserve (apart from the odd train passing) with plenty of flora and fauna to see throughout the changing seasons.
In normal times we would be running practical sessions on the third Saturday of the month when volunteers meet between 13:30 and 15:30 and help to maintain this wonderful area. Working together can help to increase personal skills and leads to a sense of satisfaction at the end of the session. There is a great atmosphere working alongside the other volunteers and the council team with everyone welcome to help and give something back to society.
We hope that we will be returning soon to carry on the good work on the reserve.
For more information visit:  www.marconiponds.co.uk