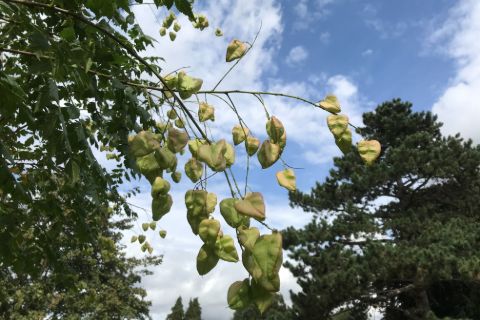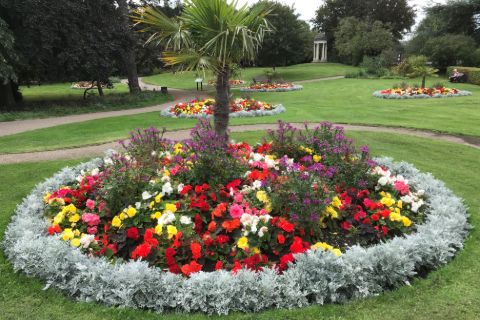 Tower Gardens Gardener
Let's start with Pride of India tree which has had its summer flower and is now forming its autumn fruit – notice the shape is like a lantern.
Our formal beds are looking bright, bold and luscious. They really struggled over the course of the summer with the heat but with constant watering, we managed to bring them back to full beauty.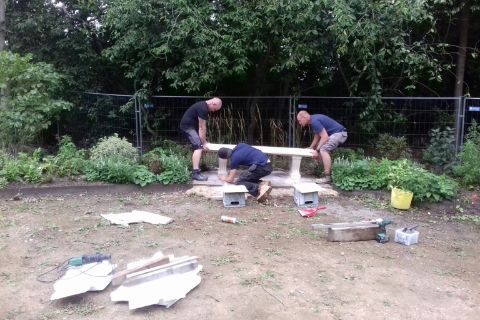 Hylands Head Gardener
After all the recent rain, the gardens at Hylands have certainly greened up!  It feels like autumn has arrived early this year with much cooler temperatures compared to mid-August.
I am pleased to say that the inscriptions on the Hanbury Memorial have been fully restored with fresh white paint and the stone seats have been installed by Bradford Memorial's.  The Hanbury Garden is taking shape quite quickly now. The next stage will be laying the turf this autumn.
We have continued carrying out the usual bed/border maintenance and grass cutting in the Pleasure Gardens and the One World Garden.