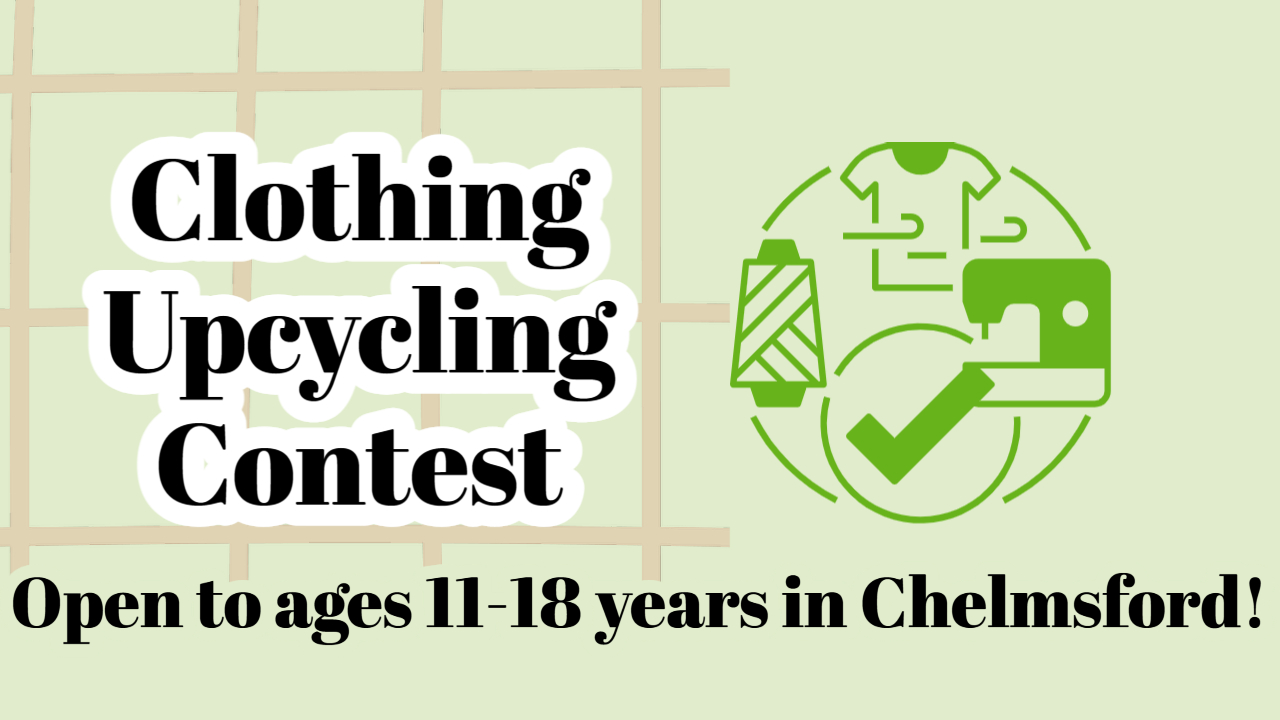 Are you passionate about fashion and the environment? Do you have a creative mind and want to make a positive impact on the planet? Then we have a contest for you!
We are excited to launch the Love Your Chelmsford Upcycling Clothes Contest for Secondary School ages (11-18 years), to promote extending the life of our clothes and save them from going to landfill! Upcycling clothes has many benefits including, reducing the impact on natural resources from buying new, reducing your carbon footprint and enhances your crafty skills to style some unique pieces that no one except you will have!
There are no limits to your creativity, you can create anything from a brand new outfit to a simple accessory. All you need to do is take an old item of clothing and transform it into something new and exciting.
To enter you must be a resident of Chelmsford and aged 11-18. We will require a before and after picture of your shoes or clothes upcycling project along with a description of the materials and technique that you used to create your masterpiece. Please send your submission in to loveyourchelmsford@chelmsford.gov.uk by June 30th 2023 🙂
The most impressive upcycled clothing example will win a £100 Gift Voucher to shop at Glass Onion, plus there is 5 runner up prizes of a 183piece sewing kit.
Do you need some ideas? Here are some good links to examples-